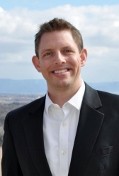 Stephen
Lewis
Mr. Lewis joined Premier Wealth Management Group in 2012 with the intent of assisting individuals and families with help in achieving a state of financial wellness. He gained a wealth of experience and knowledge of financial products from his background in the banking sector of the financial services industry. He provides individuals and families with investment strategies to help accumulate and lessen overall risk.

Stephen helps his clients address a wide spectrum of financial opportunities. His goal is to help these individuals identify their financial goals and establish avenues to help put themselves in the best possible position to ultimately reach these goals in the most efficient manner.
Mr. Lewis holds an MBA from the University of Kansas, as well as Bachelors and Masters degrees in music from Dallas Christian College and Texas Tech University, respectively. Stephen resides in Albuquerque and enjoys a wide range of outdoor activities and is an avid skier, mountain biker, and singer in his spare time. He also serves on the board of the New Mexico Symphonic Chorus.